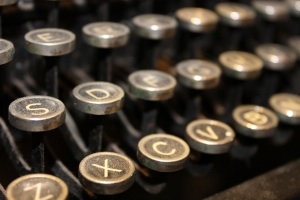 Not another blog……!  I begin this post by saying: "I don't assume any of us needs another blog!" So, why am I starting a blog?  The Gospel Connections blog has developed due to convictions I have largely gained from preaching God's Word. I have had the incredible joy of preaching at Trinity Community Church for the past 17+ years.  I love this church! And I love the community this church happens to reside. (Titusville, Florida)
The idea about blogging about the gospel began to stir in me while preaching through Paul's letter to the Romans.  And while that is where the idea for the blog emerged, there are many other pieces to the puzzle as to how this blog has come to be.

The church I pastor cares about the gospel.  We are seeking to build a church where the gospel is not just information we know, but truths that affect how we live! We have been greatly affected over the years by a resurgence of gospel priorities. A dictionary definition of the word resurgence is: rising or tending to rise again; reviving; renascent. Glory be to God for this Gospel resurgence among young and old, rich and poor, and across all ethnicities!!! May the gospel resurgence, surge on! I personally have been stirred in the Gospel by the many voices both, past and present.  The list of people who have had a profound gospel impact on my life is too long to name in this brief post (Maybe a future post?). For now, suffice it to say, God has used these individuals to pour into me a love for the gospel which has lead to a greater love for our God who saved me!
You're thinking:  "That's great Tim, really, I am happy for you! BUT, does the world really need another blog?" Or, "Why write a blog about……the gospel?"  Glad you asked!
3 simple reasons…."Why this blog?:
1.) The gospel shows us who God is AND what God has done for us.  And so, as I write and you read, my prayer is that our hearts will be inclined to love Him more!
2.) There is no greater need in our day than the gospel.
3.) My desire for us is to help you explore the extraordinary Gospel truth.  But we won't stop there.  I want to help you dig in to how those truths matter in ordinary everyday life.  This blog seeks to: CONNECT THE GOSPEL TO ALL OF LIFE. We need more than gospel "facts"! This blog is about seeing how those facts / truths affect how we do life.  Does the gospel affect ordinary everyday life?  I believe it Absolutely does!
In the next post I will share a bit more about what I mean when I say "……to help you connect the gospel to all of life."