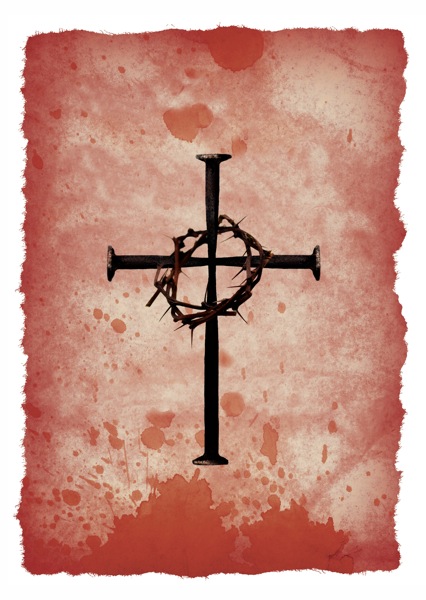 I hope that you will have a chance to go to a Good Friday service tonight!  If you live in Brevard County (Florida) and you don't have a home church, I would like to invite you to join me tonight at Sovereign Grace Church at 7:00 pm.  We will be walking through the Last 7 Sayings Of Jesus On the Cross.  I am certain it will be a God glorifying, Christ exalting evening together!  
Below is a video (a Matt Redman favorite of mine…..) and some quotes to start your day.  I hope the video and quotes set your day to worship as you consider the cross of Christ on this Good Friday!
"The world takes us to a silver screen on which flickering images of passion and romance play, and as we watch, the world says, "This is love." God takes us to the foot of a tree on which a naked and bloodied man hangs and says, "This is love."
Joshua Harris
"Before we can begin to see the cross as something done for us, we have to see it as something done by us."
John R.W. Stott
"Life is wasted if we do not grasp the glory of the cross, cherish it for the treasure that it is, and cleave to it as the highest price of every pleasure and the deepest comfort in every pain. What was once foolishness to us—a crucified God—must become our wisdom and our power and our only boast in this world."
John Piper, Don't Waste Your Life
"In the Cross is salvation; in the Cross is life; in the Cross is protection against our enemies; in the Cross is infusion of heavenly sweetness; in the Cross is strength of mind; in the Cross is joy of spirit; in the Cross is excellence of virtue; in the Cross is perfection of holiness. There is no salvation of soul, nor hope of eternal life, save in the Cross."
Thomas à Kempis, The Inner Life
"When Jesus died on the cross the mercy of God did not become any greater. It could not become any greater, for it was already infinite. We get the odd notion that God is showing mercy because Jesus died. No–Jesus died because God is showing mercy. It was the mercy of God that gave us Calvary, not Calvary that gave us mercy. If God had not been merciful there would have been no incarnation, no babe in the manger, no man on a cross and no open tomb."
A.W. Tozer, The Attributes of God: A Journey Into the Father's Heart
"The most obscene symbol in human history is the Cross; yet in its ugliness it remains the most eloquent testimony to human dignity."
R.C. Sproul
Greater love has no one than this, that someone lay down his life for his friends.