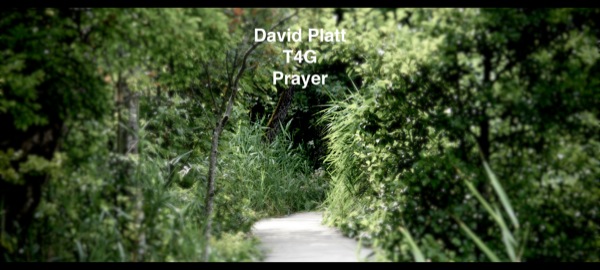 The below sermon was given at T4G 2014.  I was not able to attend the conference but in listening to David Platt's sermon on prayer on my own it became a MUST post.  I hope you will take the time to give it a listen.
I know some of you will be turned off by the length of the sermon.  I think it was about 50 minutes.  But, for those who give it a listen…. you will find it to be well worth your time!
May God stir His bride, the church, to become a praying people!
"We've created a whole list of means and methods in the church for doing ministry today that require little if any help at all from the Holy Spirt of God.  Where we don't have to fast and pray for the church to grow, we have marketing for that…."  David Platt
"It is possible, dangerously possible, for you and I to carry on the machinery and activity of the churches we lead and it can be smooth, it can be successful and we never notice that the Holy Spirit is absent from it…."  David Platt
Share this sermon with your friends using the buttons below!