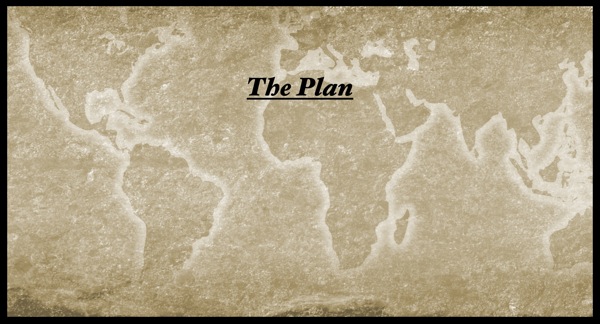 If you are at all like me, sometimes you struggle with the plans of God.  Bottom line….  I struggle because I think I have a better plan.  Isn't that what it all comes down to?
I think I have a better plan.
I am not getting what "I" want.
I think I would do a better job if "I" were sovereign.
YIKES!  
It is sad…. but, it is true.
Acts 16 keeps coming up in conversations I am a part of lately.  It really is an incredible chapter.  Let's look at a small portion of ch 16.
Paul came also to Derbe and to Lystra. A disciple was there, named Timothy, the son of a Jewish woman who was a believer, but his father was a Greek. 2 He was well spoken of by the brothers at Lystra and Iconium. 3 Paul wanted Timothy to accompany him…..

6 And they went through the region of Phrygia and Galatia, having been forbidden by the Holy Spirit to speak the word in Asia. 7 And when they had come up to Mysia, they attempted to go into Bithynia, but the Spirit of Jesus did not allow them. 8 So, passing by Mysia, they went down to Troas.9 And a vision appeared to Paul in the night: a man of Macedonia was standing there, urging him and saying, "Come over to Macedonia and help us."10 And when Paul had seen the vision, immediately we sought to go on into Macedonia, concluding that God had called us to preach the gospel to them.
Things that are noteworthy:
This is where Timothy joins up with Paul and Silas!  Wow, what a divine appointment that was!  Paul will be a spiritual father to Timothy. Timothy will travel with Paul on Paul's 2nd and 3rd missionary journeys.  (Acts 17:14-15; 18:5; 19:22; 20:4)  Timothy will go on and pastor the church of Ephesus.  See 1 and 2 Timothy.  This 1 point is worthy of an entire post!  But, we move on…..
Has God put anyone in your life (divine appointment) that you are to disciple or be discipled by?
What is up with vs 6?  "forbidden by the Holy Spirit to speak the word in Asia…."  and then vs 7 "….they attempted to go into Bithynia, but the Spirit of Jesus did not allow them…."  Lastly, they determine the Lord is leading them to go to Macedonia to preach the gospel.
Have you been "forbidden" to go somewhere?  Maybe you have wanted to move, maybe you are pursuing a new job or a new ministry opportunity and it never seems to come together.  I think believers often lose sight of what the Spirit of God is doing.  We want what WE want!  Imagine if Paul would of had the attitude: "but I want to preach in Asia!"
Ask yourself:  What is your Asia?  And what is your Macedonia?
Notice:  They HAD a plan.  Some would say we need to be Spirit lead. YES, WE DO!  BUT, Spirit lead does not mean we are to ignore all planning.  They had a plan and in the midst of that plan they were compelled by the Spirit of God to change the plan.
What was the plan and What is the plan?  The plan WAS AND IS to go! They were going and the reason they were going was to preach the gospel.
When our plan is wrapped up in God (God Centered Plans)  then the new direction is a much easier adjustment.  BUT, when our plans are wrapped up in me (Me Centered Plans) I find the change of direction difficult!  And it shows up in my heart in some of the following ways:  (I don't like where my life is going, I am not getting what I want, I might be found blaming God, sulking, complaining, angry, and praying…. God, take me to Asia.)
How about you?  Ever been there?
Go, and preach the gospel!  That

was

the plan and that is the plan for us today.
Their plan was changed by God.  Has God ever done that to you?  Ask yourself:  Am I open to Him if He changes the plan?
They were obeying God by going, God changed the plan, they continued to obey God.  The result….?  Well that is what the rest of chapter 16 is about.  And it is incredible!!  Read it!  And then consider the book of Philippians.  Because it is the Philippian church that was birthed in Acts 16.  Amazing!  GOD HAS A PLAN!
The heart of man plans his way,
but the LORD establishes his steps.
(Proverbs 16:9 ESV)