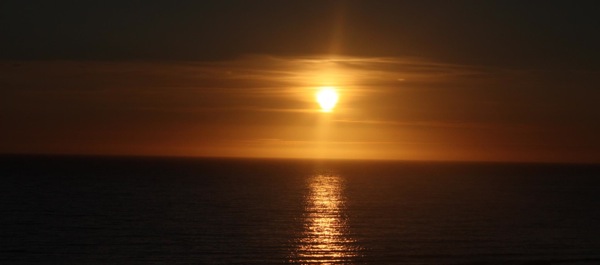 The Resurrection and Ascension
It has been said that all of Christianity stands or falls on Jesus' resurrection.  All of our previous claims can be deemed false, our faith will be in vain and we will still be in sin if Jesus was not raised from death to life.
In order for His resurrection to be believable, there must be witnesses.  The Bible gives us several witness accounts.  The apostle Paul in 1 Cor. 15 tells us that Christ died for our sins in accordance with the Scriptures, that He was buried, that He was raised on the third day, and that He appeared to Cephas, then to the twelve.  He then appeared to more than five hundred brothers at one time and last of all He appeared to Paul also.
Jesus didn't just appear to people, He did many signs.  The apostle John said if every one of them were written down for us to know, he supposed that the world itself could not contain the books that would be written (John 21:25).  Can you fathom that?  John recorded Jesus' life, death and resurrection so that we may believe that Jesus is the Christ, the Son of God; that by believing we may have eternal life in His name (John 20:31).
Another thought that should provoke awestruck wonder is how Holy Scripture has been preserved for us today.  Yet, how often do we take reading it for granted?  Instead, we should read it as God the Father Himself speaking to us- very much like when He spoke directly to Moses or Abraham or Paul.  He speaks to us through His written word and His word is His testimony that Jesus has been raised from the dead.  What better witness do we need?  But I have digressed a little.
What does the resurrection mean for us today? 
It means that Jesus' atoning sacrifice was acceptable to God the Father.
It means that God's justified wrath has been satisfied.
Christ's suffering and dying are complete.
All the punishment has been dealt out and received, there is none left for us.
All the ransom has been paid.
The innocent was punished and now the guilty that are in Christ Jesus go free.
It means that Jesus stands victorious over death, sin and Satan.
It means that for us who trust in Him and repent of our sin and live our lives for Him have the assurance of eternal life.
It means that our right standing before God has been made secure (Rom. 4:25).
It means that not even death can separate us from the love of God (Rom. 8:38-39).
Therefore, since we have been justified by faith, we have peace with God through our Lord Jesus Christ (Rom. 5:1).
After forty days, He led his disciples out as far as Bethany and while they watched- He ascended to heaven (Luke 24: 50- 51, Acts 1: 9 – 10).   Now He is seated at the right hand of the Father indicating that His work of redemption is complete.  His ascension secures our future ascension and our home in heaven.
Jesus is now our great high priest since He was the once and for all sacrifice and He was the priest that offered the sacrifice (Heb. 4:14).  As our great high priest, Jesus continually prays for us (Rom. 8:34, Heb. 7:25).  Wow, can you imagine that?  I am so grateful that my mom prays for me and my family every morning and evening, but how much more the Son of God always praying for the redeemed?
So far, we have only touched on the glories of God the Father and God the Son.  Next, we will explore and mine the glories of God the Holy Spirit.  Come, let us behold Him!