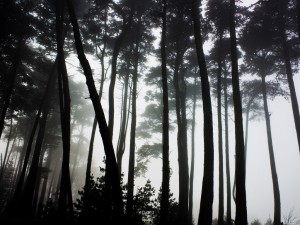 If you are a follower of "Gospel Connections" then you are probably aware of posts regarding prayer and specifically corporate prayer.  This has not been intentional and frankly, I am not sure why I have written so many posts on prayer. Maybe it is because I recognize my weakness and need of growth regarding prayer? I don't know.
One thing I do know is that over the past few years I have come to love corporate prayer.  That is:  praying with my church family. So, imagine my excitement when in 2014 I came to Chapter 9 of Steve Brown's book titled:  Approaching God.  Chapter 9 is called:  "It's a family kind of thing"
Here are some take homes that I hope might stir you in considering corporate times of prayer with your church family.
"Prayer really is a family kind of thing."

"When God calls one, he always calls a bunch."
So, here is a gospel connection for today.
Prayer is a result of the gospel.
AND Praying together is the result of the gospel as well.
1.) Prayer is a result of the gospel.
We pray because Christ came and brought us into a right relationship with God.  Hebrews tells us to draw near to the throne of grace.  My soul yawns at this glory….
Wake up, Soul!!!  This is amazing!
Nothing short of Jesus life, death, and resurrection provides for us to be able to draw near to God. We get to pray! We get to draw near! Because of the sacrifice of Christ.
Therefore, brothers, since we have confidence to enter the holy places by the blood of Jesus, by the new and living way that he opened for us through the curtain, that is, through his flesh, and since we have a great priest over the house of God, let us draw near with a true heart in full assurance of faith, with our hearts sprinkled clean from an evil conscience and our bodies washed with pure water.

(Hebrews 10:19-22 ESV)
2.) Praying together is a result of the gospel
It is quite a gift that we can draw near to God AND it is quite a gift that we get to do this….. together.
He saved us and brought us into a relationship with the Father and so, we pray.
And saved us into a family. Brother and sisters in Christ.
We have an "Our Father" relationship with Him and we walk that out with each other.
Also see: Prayer That Is Plural
Most churches have corporate prayer meetings. I encourage you to attend that meeting and when you do, realize you are living in the good of the gospel. Nothing less than Jesus has made that prayer meeting, with your brother's and sister's possible.