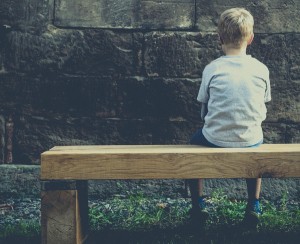 What did God save you from?
How did He rescue you from death to life, darkness to light, slave of sin to freedom in Christ?
I have heard it said by some that they do not have much of a testimony. It's, well…..boring! Nothing radical or earth shattering. Not much worth talking about.
She said: "My testimony is simple and dull. I grew up in a Godly home that taught the truths of God's Word. I believed at a young age. No great rebellion, addictions, or prison stories. Just a Godly family, growing up in a church, and hearing about Jesus. It just can not get any more boring as far as testimonies go!"
The above describes me pretty well too, except the boring part!
Here is part of my testimony and the radical nature of the Gospel of Jesus Christ.
I was born to a Godly mom and dad who themselves grew up in Godly homes. I think I probably heard the gospel before I left the birthing room.  (Just Kidding…maybe….)
My parents loved God and sought to raise their two boys with an understanding of who God is and what He had done for them on the cross. I can not even tell you the exact point in time that I first repented of my sins and made Christ the Savior of my soul.
(Some would say – "that is not good, you should know…."  Which is…..Ridiculous!)
I can not tell you of a great moment of guilt and shame. I just knew, at a young age, I was a sinner who needed a Savior. Our family attended the same church for 17 years. It was there that I continued to learn about Christ. I had an amazing brother and Godly friends: (Jeff Merwin, Doug Shackelford, Joel Schwalbe, Kyle Brinkman, Jason and Matt Hoag, and all those who were a part of the Rock House – back in the day!) We were a far from perfect crowd! Each with our own level of boring to amazing testimonies. Along the way, I have also sat under some wonderful, Godly pastors. (Alex Clattenburg, Rod Carlson, Fred Franks, Wayne Brooks – I am very grateful for you men!)
Here is my point: We dismiss the radical, amazing grace of God when we view ANY testimony as boring. Is any salvation anything less than amazing grace? Are some who go from death to life more glorious than another? Does not every salvation reveal the life shattering glory of God!?!
When we think in terms of a boring salvation, we belittle saving grace and we dismiss the cross on which He died to accomplish our salvation.
How is it that we can think of ANY testimony as not Amazing Grace? Is Christ's sacrifice on the cross a radical sacrifice to only a few?
Yes, I grew up in a Godly home. But, I did not choose that home. Nor could my parents or myself conjure up a salvation. Parents, friends, and pastors could not produce in me a heart for God.
God, took this sinner that was bent to sin and He saved me. He did that! Not my parents or my friends or my pastors. God used them all, and I am grateful for them all! But, at the end of the day, God moved on my heart and took a soul that was once an enemy of God and made me His son. Had God not impressed on me my need to repent and believe in Jesus as the Savior of my sins, I would not be saved.
This IS radical. It is not natural, it is supernatural. It is not human, it is nothing less than the Father, Son, and Holy Spirit bringing about my salvation.
God saved me with His ordinary grace, and God's ordinary grace is always radical grace!
Boring? I do not think so!
Radical?  Yes!
Every life that is brought from darkness to light is nothing less than: Amazing Grace, How sweet the sound, that saved a wretch like me!
And you were dead in the trespasses and sins in which you once walked, following the course of this world, following the prince of the power of the air, the spirit that is now at work in the sons of disobedience—among whom we all once lived in the passions of our flesh, carrying out the desires of the body and the mind, and were by nature children of wrath, like the rest of mankind.

But God, being rich in mercy, because of the great love with which he loved us, even when we were dead in our trespasses, made us alive together with Christ—by grace you have been saved—and raised us up with him and seated us with him in the heavenly places in Christ Jesus, so that in the coming ages he might show the immeasurable riches of his grace in kindness toward us in Christ Jesus. For by grace you have been saved through faith. And this is not your own doing; it is the gift of God, not a result of works, so that no one may boast. For we are his workmanship, created in Christ Jesus for good works, which God prepared beforehand, that we should walk in them.

(Ephesians 2:1-10 ESV)
Have you ever thought your testimony wasn't good enough?
Or, have you ever embellished your story a little to make it, well, radical?
If so, be free from the nonsense and celebrate the amazing, radical, grace of God in your salvation story!