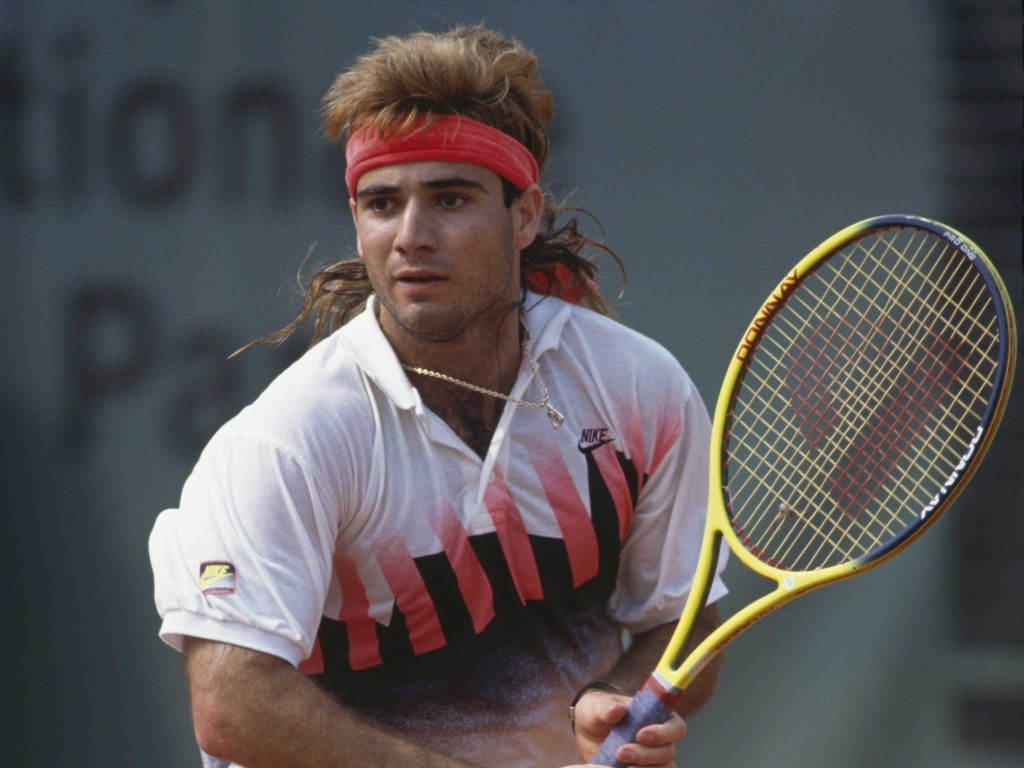 In the early 90's, tennis star, Andre Agassi endorsed a certain type of camera and did so with a catchy attitude. The "attitude" and the Cannon Rebel camera soared into the psyche of American culture.  If you are old enough to remember the ad campaign, you will remember its' slogan.  "Image is Everything."
For a little nostalgia, enjoy….
Little did Mr. Agassi know that his commercial tag line would later be found to be prophetic.  Let's Re-wind a bit! (Yes, rewind was another thing we did in the 90's to VCR tapes.  VCR tapes, those are…… never mind.)
Mark Zuckerberg, the founder of Facebook, was around 6 years old, playing with crayons in the first grade when Mr. Agassi's image commercials were driving home sales of the Cannon Rebel camera. In the 90's, we would have said "what's a Facebook?" Never mind having categories for the many social media types…. selfies, Facebook, Pinterest, Instagram, photo bombing, and all the rest.
1.)  Where Agassi and the image culture of today has it wrong.
I'm curious as to where the social media experiments are leading us culturally.  Where might we find ourselves in 10-20 years from now? It is not surprising to see how social media has changed us as a society.  Facebook allows us to re-invent ourselves on a day-to-day basis.  Meaning, we have the ability to project ourselves to be exactly how we want others to view us or to think of us by only sharing information that portrays the desired image.
In a world where "image" is everything, we are able to manipulate the image we project to portray ourselves in a favorable manner. When I say "image" I am not only thinking of photos. However, these too can be manipulated also. Rather, I am thinking of ones "persona". We project ourselves as we want others to think of us, as opposed to who we really are.
Updating ones status about our day can be thought through, edited, and even deleted.  Selfies can be made to make one more beautiful, muscular, thinner, or whatever one thinks will impress others.
Marriages can be edited to portray a perfect, expert grill master, diaper changing, and always loving husband or, the ever caring, loving, patient, able to do all things, wife. Children are easily portrayed as adorable and in perfect obedience. But, that is not how it works in real life. Real life happens on the fly, face to face, and unedited!
Wedded bliss and perfect children; this is the online image I want you to have of me. We prefer the online marriage more than the real marriage, the selfie more than the mirror, and the well thought out clever status update more than the blubbering idiotic things we do or say at the dinner table!
When Image is Everything, we are likely not being honest about who we really are.
"The problem however, is not that we lack beauty, success, creativity, virtue, popularity, or intelligence. The problem is that we believe the lie that obtaining those images will actually make us happy."  

Jonathan K. Dodson  Gospel Centered Discipleship
2.)  Where Agassi and the image culture has it right.
Our image is everything!  It really is, but not like you think. We are told in Genesis that Adam and Eve were made in the image of God!
This becomes a freedom rather than the bondage many live through their online deceptive personas. Not only is image everything, but so is our identity.  When the believer rightly locates his or her identity in the finished work of Christ, we can then be free from the foolish pursuits of portraying ourselves as all put together. The madness ends and freedom begins at the finished work of Christ!  It is here that the believer is:
Experiencing "image" transformation
And we all, with unveiled face, beholding the glory of the Lord, are being transformed into the same image from one degree of glory to another. For this comes from the Lord who is the Spirit. (2 Corinthians 3:18 ESV)
For God, who said, "Let light shine out of darkness," has shone in our hearts to give the light of the knowledge of the glory of God in the face of Jesus Christ. (2 Corinthians 4:6 ESV)
And I am sure of this, that he who began a good work in you will bring it to completion at the day of Jesus Christ. (Philippians 1:6 ESV)
Therefore, if anyone is in Christ, he is a new creation. The old has passed away; behold, the new has come. (2 Corinthians 5:17 ESV)
Image is hopeless and empty when it is found in you and your best ability to portray yourself online.  However, image is everything when you find your identity in Christ.