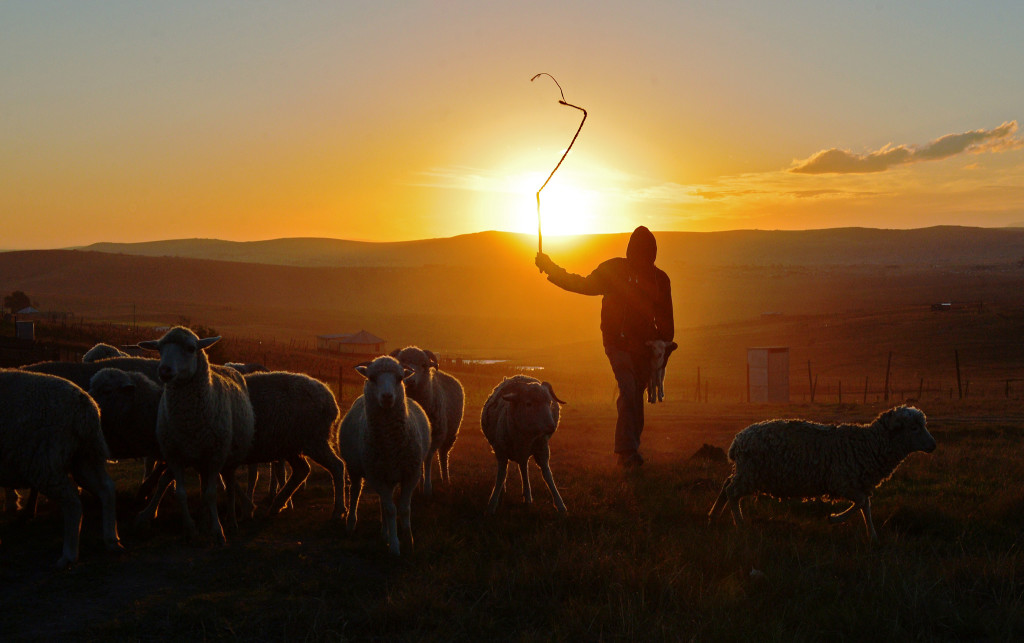 A quick post this Friday afternoon for you to consider.
I like my comfort!  I like it when things go as planned and when I say "planned", I am talking about MY plan….of course!  I like things to run smoothly.  Work, family, vacation, and all the rest, should run smoothly and as according to MY plan. And when it doesn't, others, including God, may receive my displeasure.
I also really, really like Psalms 23. Now, herein lies the problem. Have you noticed that Psalms 23 collides with the paragraph above. Read the above paragraph again and then read Psalm 23.
The Lord is my shepherd; I shall not want.
He makes me lie down in green pastures.
He leads me beside still waters.
He restores my soul.
He leads me in paths of righteousness
for his name's sake.
Even though I walk through the valley of the shadow of death,
I will fear no evil,
for you are with me;
your rod and your staff,
they comfort me.
You prepare a table before me
in the presence of my enemies;
you anoint my head with oil;
my cup overflows.
Surely goodness and mercy shall follow me
all the days of my life,
and I shall dwell in the house of the Lord
forever.
In an effort to keep this post brief, I am only going to focus on one aspect of the Psalm.  "He leads me into paths of righteousness for His name's sake."
4 Collisions To Consider
1.)  The entire Psalm is completely God centered through and through! The Psalm tells us about who God is and what He is doing. So, lets not the make the mistake of putting ourselves in the center of the Psalm. This is the first collision, I tend to primarily be "me centered".  (Again, read the paragraph above and note how "me" centered I lean.)
Thank you Lord – help me to live God centered!
2.)  With that in mind, notice it says:  "He leads me in…."  God does the leading, we walk in his "plans."  Now, we certainly do make plans, but He does the leading.
The heart of man plans his way,
but the Lord establishes his steps.

Proverbs 16:9
Thank you Lord for your leading today!  Please help me to embrace your leading, especially when where you lead is not a part of my plan for the day.
3.)  "….in paths of righteousness." I want to change this to read: "He leads me in paths of smoothness or paths of my comfort." Isn't that the path we all want? Isn't that the way we typically pray?  Do, I really want paths of righteousness?
Lord help me to want your will and not my own!
4.)  "….for His names sake"  Hmmm, I guess that sums it up well! I want it to be "smoothness for my names sake", but He leads me to "righteousness for HIS names sake.  And… the difference could not be bigger.
God, help me to embrace your leading, into righteousness, for YOUR names sake!
Amen!