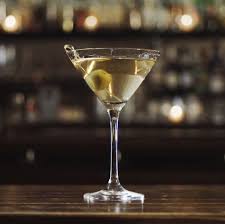 Below is a Facebook post written by my friend Lea Lockhart.  Lea has experienced the tragic pain created by the abuse of alcohol.  Please read and prayerfully consider….
Dear Mom,

Wow, that's weird to say after 37 years. Today is the day of remembrance for me. It's a day that I remember the phone call telling me you had passed away at the young age of 49, due to cirrhosis of the liver. It's so weird to think that I've now lived 3 years longer than you did. It's a day that I try to remember your voice, but it is now long gone. It's a day that I try to think of a good memory with you, but sadly there are none…. Yet, I loved you!
You died of cirrhosis of liver caused by alcohol. It's taken me 37 years to get it through my thick skull that the alcohol didn't jump into your hand and force you to drink… that was by choice. Another words, alcohol was the means, but it took you making a choice to drink it that killed you. It's like that gun issue… guns don't kill; people with guns kill.
People tell me that you were beautiful, vibrant and smart. Heck, you were a beauty queen in your younger years. Mom, what happened? Why? I see photos of you with my five older siblings happy and jovial, but in many of the photos, you had a drink in your hand….. The demon was lurking! By the time I came around, it had you in its grips. Those choices, sip by sip, grabbed you and you quickly became a daily abusive alcoholic. And, it all started one sip at a time…. one sip at a time! No one plans to become an alcoholic.
I'd love to ask you, why did you drink it? Did you really like the taste of it? I know I didn't when I drank. Did you first drink to fit in or to look cool? I did. Did you drink to secretly get that buzz? I did. That's why I choose not to drink… by the grace of God.
Mom, what would you tell others now? Would it be… It all starts one sip at a time.
Here's a few questions you might have asked:
Why do You drink?
Do you really like the taste Really? Do you ever get drunk? Do you secretly look for that buzz? I did. Can you stop after one drink? Do you drink in private? Do you drink to relax? (Maybe go to the spa instead) Do you do stupid or harmful things when you drink? Do you drink daily? Do you always have alcohol at your parties? Do you take pictures of yourself drinking? Why? Do you drink to take away pain- lonely, upset or stressed? (Run to the Lord!) Do you hide your drinking from others?
Mom, How I wish it had been different. I too could have been an alcoholic, but I am so thankful for God's grace in my life. He has healed my heart and he is now my heavenly Father. God, in his mercy has saved me from my sins and His wrath and gave me the promise of eternal life with him in heaven….not because of anything I may have done right or good, but solely on the death and resurrection of His Son Jesus Christ. Jesus took my sin to the cross with him. He suffered, died and rose again so that I can have a relationship with my Heavenly Father. What a Savior! Oh, there's a twinge of pain that may always be due to your choices and me remembering, but there is a day coming for believers and followers of Jesus Christ that "He will wipe away every tear from their eyes, and death shall be no more, neither shall there be mourning, nor crying, nor pain anymore, for the former things have passed away." Rev21:14. We live in a hopeless world, but there is hope in Jesus!!
Till next year…..
If you have questions, want prayer etc please message me. If one good thing could come from the tragic loss of a mom dying so young and a torn apart family…. Oh the joy it would give me.