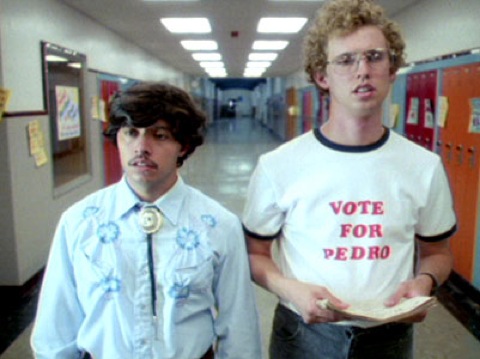 It is that time again where we, here in America, are inundated with reasons to stay away from the mailbox, tv, and voicemail. Tis the season for empty promises, shallow arguments, and overused talking points. Do you remember the last time you took the time to read that shiny flyer in your mailbox? Neither do I, for it seems that the 30 seconds the flyer requires is far too big an investment of time. And so, we drown in political junk mail, campaign commercials, and voicemails to "remember to vote".
(Really, does anyone seriously need that reminder?)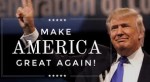 Politicians offer… hope.  That is what they do. They promise to "Make America Great Again", Mr. Trump is stating that he is the one to make that happen. He is the answer, he is the HOPE.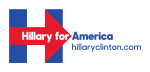 Or, here is how Hilary Clinton entered the race back in 2015: "Everyday Americans need a champion. And I want to be that champion."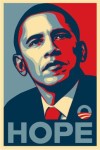 Who can forget "Hope and Change?
Campaigns make promises and those promises are an offer for hope.
Hope for the country, hope for free education, hope for middle America, the elderly, the young, the poor, increased wages, social security, health care, boarders, ISIS, and so much more!
After all, effectively offering hope is what earns you the privilege of making 1600 Pennsylvania Ave your new home address for at least the next four years.
And, I get it! Who wants a potential president running on the slogan of: "Vote for me and hopelessness will soon follow 2016!"
It is amazing how we as a nation get caught up in the promises of hope, made by a candidate, ensuring a better future.  But friends, if you are placing your hope in a government, political candidate, 401k, employment, pay check, husband, wife, children, culture, or anything else, you will only be left disappointed. Governments and people promise hope but do not have the power to deliver such hope. The good news is that hope is found in the promises made by God and fulfilled in Christ. If your tank is running low on hope, look to Christ. Christ clothed Himself in humanity. He lived, died, and rose again to give you a living hope. Listen to how Peter puts it:
Blessed be the God and Father of our Lord Jesus Christ! According to his great mercy, he has caused us to be born again to a living hope through the resurrection of Jesus Christ from the dead, to an inheritance that is imperishable, undefiled, and unfading, kept in heaven for you, who by God's power are being guarded through faith for a salvation ready to be revealed in the last time. In this you rejoice, though now for a little while, if necessary, you have been grieved by various trials, so that the tested genuineness of your faith—more precious than gold that perishes though it is tested by fire—may be found to result in praise and glory and honor at the revelation of Jesus Christ. (1 Peter 1:3-7 ESV)
Now, that is hope! No empty promises here! Aren't you grateful that your hope is outside of you and not found in your political party or candidate? For those who are Christians, your hope is found in nothing less than what Christ has accomplished on your behalf! What has He accomplished? The forgiveness of sins, reconciliation to the Father, freedom from sin and death, adoption as sons and daughters, and the list goes on!
None of the above comments about politics is an attempt to be political. You have enough of that already! Rather, it is an attempt to help us think away from the political and towards the theological.  Away from the man – centered promises, and towards the God – centered fulfillment of promise – Jesus Christ!
One minute we are "reclaiming America for Christ," the next we pronounce that American culture is "slouching toward Gomorrah." We lose sight both of the fact that all of human history— from Eden onward— is a war zone, and that God's kingdom triumph is proven not by our electoral success or our cultural influence— as important as that is in being obediently "salt" and "light" in our culture. Our triumph is proven in the resurrection of the world's rightful ruler.

Moore, Russell D. (2015-07-10). Onward: Engaging the Culture without Losing the Gospel (p. 66).
I have no problem with a candidate seeking to offer hope, it is what they do. But, it does concern me when believers start to buy into this hope. Hope is found in the person of Jesus Christ. Want a better America? Place your hope in the work and person of Christ.
Things to ask yourself to consider if you have misplaced your hope:
Do I find myself significantly discouraged in the current candidates because there are no "good ones"?
Does watching the news leave me in despair?
Am I fully aware of the hope that I have in Christ, I belong to Him, He is my King?
Have I forgotten that this world is not my home, we are just traveling through and thus this is not my hope?
Enjoy!