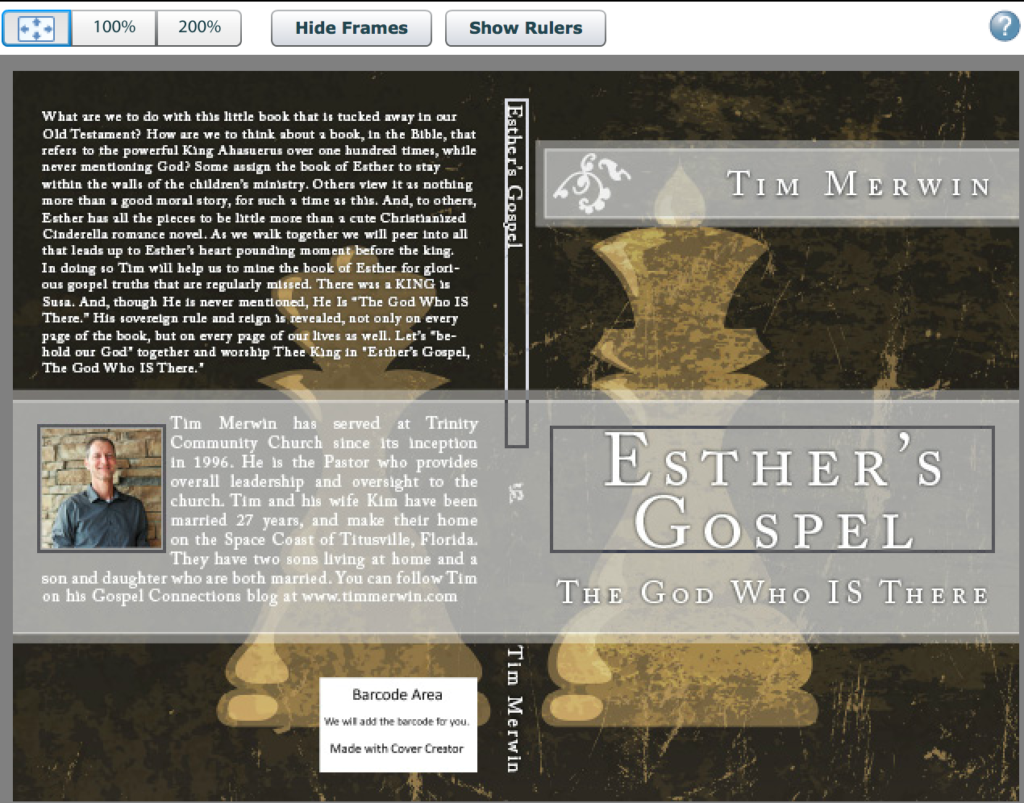 First, I want to say "thank you" to all the "Gospel Connections" subscribers for praying, providing input, and  offering a ton of encouragement along the way! So many of you have told me that you "can't wait" to get a copy of the book. At which I think, "I can't wait to be done!"
It has taken a few years to get to this point, but I am thrilled to soon get it out there!
Next, the above is a screen shot of a possible cover design. I would love your feedback!
Keep it or Trash it?
Keep it and tweak it?
Start over?
Is it eye-catching?
Too much info or not enough?
Suggestions Please!
If you do not provide a comment below – the device you are reading this on will self-destruct in 30 seconds!