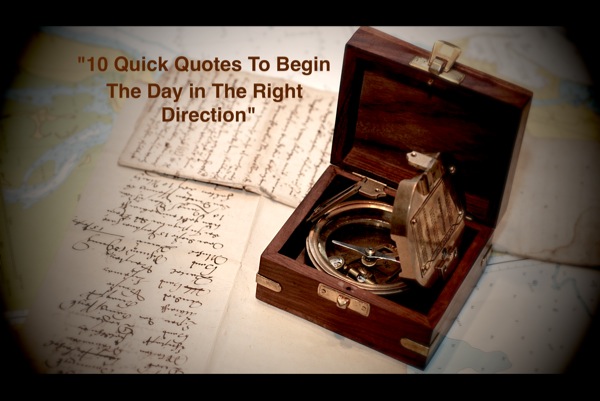 I am back from a much needed vacation!  Let's get busy with 10 great quotes from Paul Miller that will help us to consider prayer!  All these are taken from his book:  The Praying Life.
1.  When Jesus tells us to become like little children, he isn't telling us to do anything he isn't already doing.  Jesus is, without question, the most dependent human being who ever lived.  Because he can't do life on his own, he prays.  And he prays.  And he prays.  Luke tells us that Jesus 'would withdraw to desolate places.' (5:16)
2.  Jesus' prayer life is an expression of his relationship with his Father.  He wants to be alone with the person he loves.
3.  You don't create intimacy; you make room for it.  This is true whether you are talking about your spouse, your friend, or God.  You need space to be together.  Efficiency, multitasking, and busyness all kill intimacy.  In short, you can't get to know God on the fly.  If Jesus has to pull away from people and noise in order to pray, then it makes sense that we need to as well.
4.  If you are not praying, then you are quietly confident that time, money, and talent are all you need in life.  You'll always be a little too tired, a little too busy.  But if, like Jesus, you realize you can't do life on your own, then no matter how busy, no matter how tired you are, you will find the time to pray.
5.  Consistency is more important than length
6.  Prayer = Helplessness
7.  Throughout the book of John we see people coming to Jesus because of their helplessness.  The Samaritan woman has no water (John 4).  Later in that same chapter, the official's son has no health.  The crippled man by the pool of Bethesda has no help to get into the water (see John 5).  The crowd has no bread (see John 6).  The blind man has no sight (see John 9).  And finally Lazarus has no life (see John 11).
8.  We forget that helplessness is how the Christian life works.
9.  The gospel, God's free gift of grace in Jesus, only works when we realize we don't have it all together.  The same is true for prayer.  The very thing we are allergic to – our helplessness is what makes prayer work.  It works because we are helpless.  We can't do life on our own.
10.  We tell ourselves, 'Strong Christians pray a lot.  If I were a stronger Christian, I'd pray more, but they pray more because they realize how weak they are.  They don't try to hide it from themselves.  Weakness is the channel that allows them to access grace.
Want more quotes from Paul M.?  Click here for Paul Miller Quotes Part 1
Now….. which quote do you like from the list of 10 the most?  Shoot me a comment below stating which number you like the most and why.
Great book deal for 99 cents!!  John McArthur:  Alone With God.  Rediscovering the power and passion of prayer.
Join me in snagging this one today!