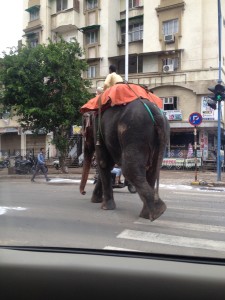 I wanted to shoot out a quick post from India. Our schedule is very full so perhaps I can make a few quick posts when there is time.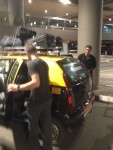 The road to arrive in Ahmedabad, India was long (Travel time was in excess of 26 hours) As you might imagine, it is an exhausting trip and yet, we have felt the Lord's strength. Upon arriving at the ministry (the
name of the ministry will remain unnamed in these posts) all the fatigue, lack of sleep, and stress from the journey quickly faded away.
That is…. it faded until about 2:00pm…their time.  :-)
The ministry is a school / college for young men who have gathered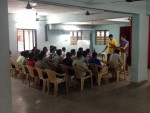 for 2 months of training and teaching in an effort to send them back to their local areas for further discipleship and eventually  sent out to plant and pastor a local church. The ministry also cares for children and widows that live in the slums. (We hope to visit this part of the ministry tomorrow – weather permitting.)
It is humbling to be here, to say the least. The men listen intently and genuinely hunger for God's Word. All of them come from Hindu families and upbringing, but, in God's mercy, they have come to know the saving grace of Jesus Christ!
Here is the teaching schedule while we are here.
Session 1 – "What is the Gospel?"
Session 2 – "What is our response to the Gospel?"
Session 3 – "The Gospel and resting in Christ's righteousness"
Session 4 – "The Gospel and steadfastness"
Session 5 – "The Gospel and being transformed by God"
Session 6 – "The Gospel and prayer"
Session 7 – "The Gospel and sufficiency"
Session 8 – "The Gospel and my daily protection"
Session 9 – "The Gospel and obedience rooted in love"
Session 10 – "The unity of Gospel diversity"
Session 11 – The Gospel and a burden for the lost"
Session 12 – The Gospel and loving others"
Thank you for all your prayers!