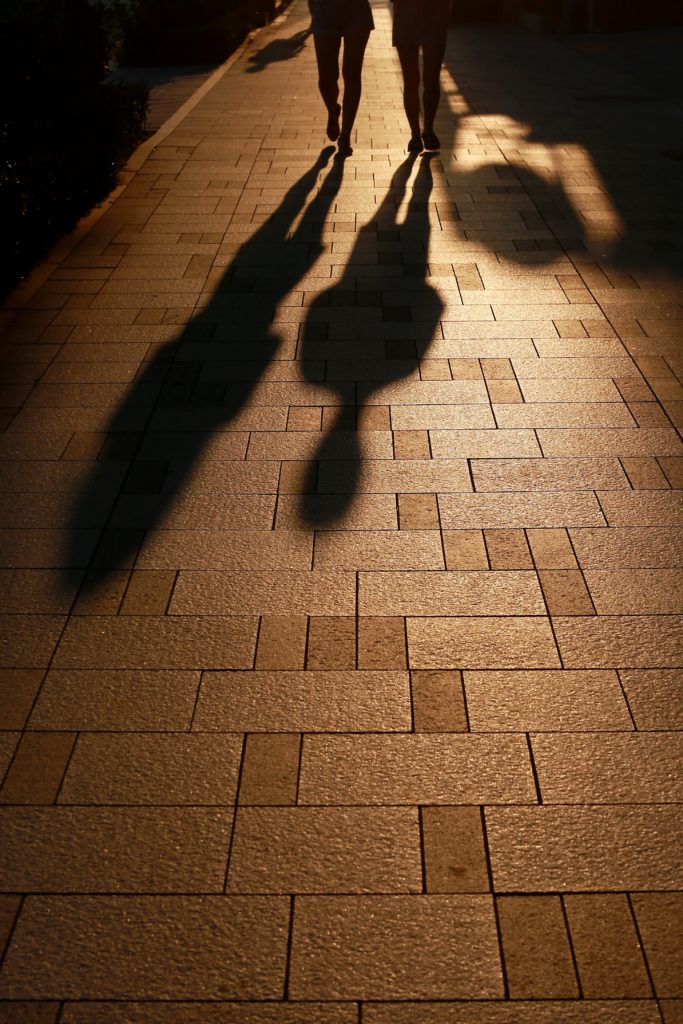 A friend sent me an email a few weeks ago titled, "Rambling thoughts".  I am sharing that email with you with her permission.  Enjoy!
Christian, God has us on a walk; a walk with Him. Thank you Jesus!
At times, this walk, feels so isolated whether it's due to the busyness of myself or others. Sadly, At times I can only see myself and the dim path in front… self-absorbed, and not looking around.
Many have been blinded (like myself), whether this isolation is self-inflicted, self-serving, or busyness due to varying circumstances. This walk is anything BUT alone. There is no such thing as isolation in Christianity. For me, it's time to take off my blinders, put aside my pride, my busyness and look around.
By His grace, God has placed His people on this path, this journey, this walk TOGETHER. It's called the church. 
It's called a "walk"… together, side by side – The church. There is no set pace… just move forward. At times, it can seem slow as we go through various God ordained circumstances called life: trials, joyous occasions, times of discipline, grief etc. 
Point being, this is not a race against one another or even against ourselves. It is a walk together. 
I am asking God to help me. May we all ask God to help us if we believe that we are on this path alone. May He help us to remove our blinders and look around. 

 

May we slow down to come along side of others on this journey, encourage them, serve them, love them and be a friend.

 
–
Thank you, Lea Lockhart, for the email and allowing me to share it today as a blog post!  The below Matt Redman song was playing in the background on my Spotify as I created this post.  Enjoy!
–
–