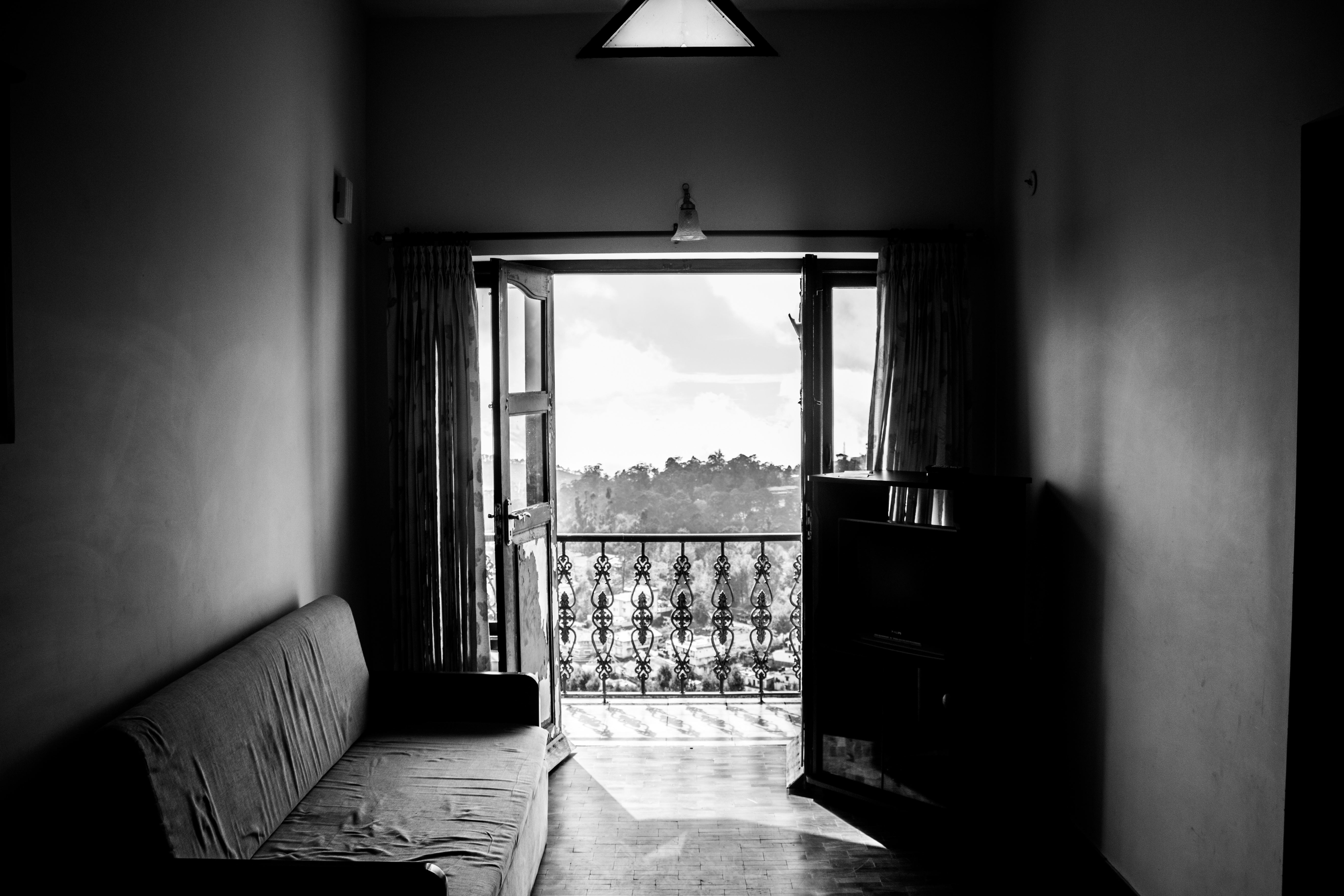 Have you ever assumed that the "open door" equals a "smooth road" equation? In other words, when a new possibility, direction, or opportunity seems to have come your way, does it mean that once you take up the opportunity or walk through that door that it will be smooth sailing?
I find that many well-intentioned Christians, living in America in 2015, answer that question with a strong, "YES"!
I wonder how Abraham, Moses, Noah, Joseph, Elijah, Job, Paul, Peter, and so many others would chime in on this equation.
What about Jesus? Didn't He weigh in on the equation with a very different perspective? Imagine if Jesus lived the open door equals a  smooth road equation! Just imagine! If He had, there wouldn't have been a cross, no salvation for our sins, and that means no hope for eternity.
We are creatures that like the equation. Who wouldn't? We like to think that if we are walking in God's will, then certainly His greatest desire for my life is for it to be smooth sailing! We struggle to imagine anything different. Fortunately, we do not have to guess. God's Word is filled with a different equation for us to live by.
Let's go straight to Jesus' own words on the subject.
In Luke 22 we find Jesus eating with His disciples. It is during that meal that Jesus informs His closest followers that the open door does not equal a smooth road ahead for Himself. His disciples go away from that meal and, of all things, argue about who among them is the greatest. (We will have to take up that text in another post).
That is when we hear Jesus utter these words to Peter (Simon):
"Simon, Simon, behold, Satan demanded to have you, that he might sift you like wheat, but I have prayed for you that your faith may not fail. And when you have turned again, strengthen your brothers."

(Luke 22:31-32 ESV)
Walk with me for a few moments as we consider together:
What Satan demanded
What Jesus prayed
What the result was
1.) What Satan demanded
Jesus speaking to Peter tells him, "Satan demanded to have you, that he might sift you like wheat." Yikes! Recently, that scripture came alive to me. You know the type…. the scripture you have read a 100 times in the past, but now it jumps off the page at you. That is what happened to me when I read, "Satan demanded to have you, that he might sift you like wheat…"
Huh??
Timeout!
What does it mean to be sifted like wheat? It sounds painful! What is Jesus talking about here?
John Piper puts it like this:
"We can imagine a picture like this: Satan has a big sieve with jagged-edged wires forming a mesh with holes shaped like faithless men and women. What he aims to do is throw people into this sieve and shake them around over these jagged edges until they are so torn and weak and desperate that they let go of their faith and fall through the sieve as faithless people, right into Satan's company. Faith cannot fall through the mesh. It's the wrong shape. And so as long as the disciples hold to their faith, trusting the power and goodness of God for their hope, then they will not fall through the mesh into Satan's hands."
2.) What Jesus Prayed
Sometimes, the Word of God just seems… well, so understated and lacking pizzazz. We live in a world of overstating everything. Everything is amazing, awesome, and epic.  However, when everything is amazing, awesome, and epic, nothing is actually amazing, awesome, or epic.
Read:  Rat Race Theology
But, when we come to the Word of God we need a neon sign at times.  Listen in again to the glory of this verse.
"Satan demanded to have you, that he might sift you like wheat, BUT I HAVE PRAYED!!!
How amazing is this verse! How incredible to hear Jesus praying in the face of Satan's desires. Let me ask you:
Are you more aware of Satan's desire to sift you or are you more aware of Jesus praying for you.
There have been a few times in my life where I felt Satan's attempt to sift me. Those times are not fun! I am not in a season like that now  but, you might be. How good is it to know that when Satan desires to sift, we find Jesus praying?
3.) Faith That Doesn't Fail
This is what I need when being sifted.  When the sifting is on, I am most tempted to question and doubt God.  I can be tempted to doubt God's Word or His character. What I need in those sifting moments is not only knowing but believing that Jesus is praying for my faith to not fail.
How amazing is it to read of Jesus' care for His disciples? How incredible it is to realize He was literally, physically praying for Peter. What do you think was the effectiveness of that prayer!?!
Satan desires + Jesus prayer + Faith that does not fail = Strength in the sifting!
Praise God!
Let's not assume the open door equals a smooth road. God might provide an open door that is a difficult road. And, if He does, we want to accept it as His sovereign plan rather than dismiss it out of hand.