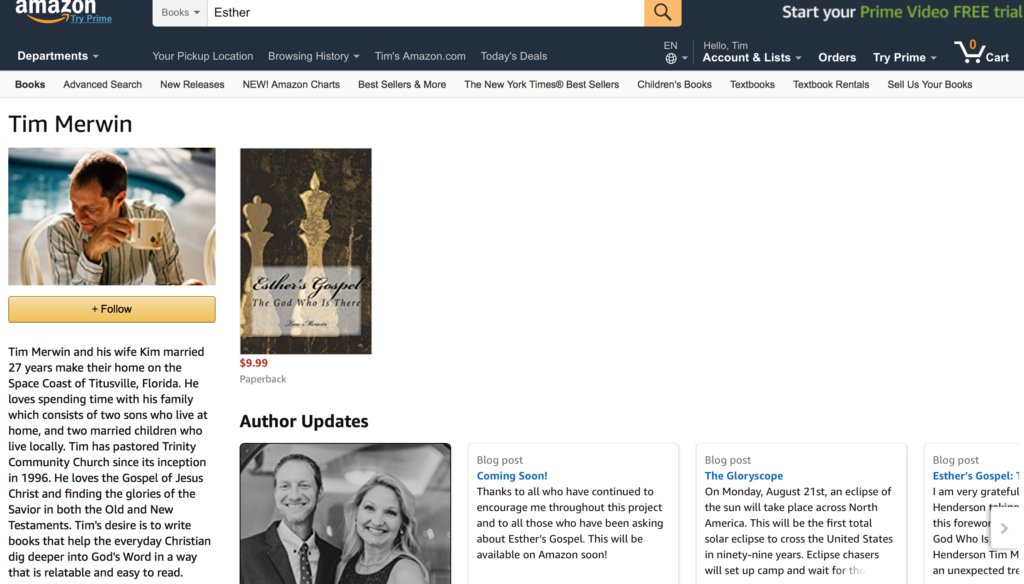 Have you heard?  Book is……DONE!
First, a thank you.
Second, answering the most common questions.
Third, a request.
First, Thank you!! The list is long. Many of you have asked, encouraged, prodded, asked again, made helpful comments, improved the cover, improved the manuscript, encouraged, and asked again. Thank you for your love, support, and encouragement!  Thanks to the elders at Trinity Community Church who provided a sabbatical this past year. It was the sabbatical that moved an idea towards reality. Thank you to the body of believers at Trinity for also allowing me space and time to pull away! The process was invigorating from start to finish. I think that was mostly due to your support.
Second, answering the most common questions. There are three common questions: "Are you glad you did it? Would you ever do it again? And, who is your publisher?"
Are you glad you did it? Many times I was ready to give up on the idea of finishing. But, Yes, I am so glad to have done it. It was a silent dream for many years. About 2 years ago, it started to become a softly spoken dream to family and friends. I loved the research, I enjoyed the challenge, I am very glad to have it done!
Would you ever do it again? Yes, I would love to do it again. Writing is not my forte'. I learned so much and I know I have much, much more to learn! Who knows, perhaps God will give me the grace and opportunity to write again.
Who is your publisher? Short answer – Esther's Gospel is self-published. There are many pros and cons to both traditional publishing and self-publishing. At the end of the day, I felt due to Amazon (Createspace and Kindle Books) that the best way forward for me was to self-publish. I am very pleased with how that process works and pleased with the product Amazon offers to self-publishing authors! Including an author's page that links to Gospel Connections blog.
You can visit my author's page here: https://www.amazon.com/Tim-Merwin
Third, a request. As I mentioned above there are pros and cons to self-publishing. On the one hand it is amazing and on the other hand, it can be rather tricky. The amazing side of things: It is amazing that a guy like me can write a self-published book and four days after it is accepted on Amazon it shows up on the first or second page of Amazon's search of words like "Esther" or "Gospel".  Go ahead… try it! Amazing! But, it is also tricky and that is what brings me to my request. The way that Amazon positions a book is largely based on reviews and purchases. I am not asking for inflated reviews, I am asking for honest reviews! And, I definitely do not want a review if you have not read the book. Please don't do that. Lastly, if you found the book to be helpful and engaging, please consider posting your thoughts about it to social media. A traditional publisher is helpful from a marketing standpoint. Self-publishers, however, lean on word of mouth (reviews) and social media.
All that said, if you grab a cup of coffee and read the book and do nothing more, thank you for taking the time to read! I pray that as you read you are encouraged in your walk with Christ and in the gospel.
Soli Deo Gloria